TREATING COMPLETE EDENTULISM
Depending on the patient's needs, possibilities and conditions, there are several ways of treating complete edentulism.
EACH TREATMENT CONSISTS OF THE FOLLOWING PROCEDURES:
Placing 4-8 implants
2-6 months of implant osseointegration (merging)
Fixing a dental restoration onto implants
3 TYPES of prosthetics work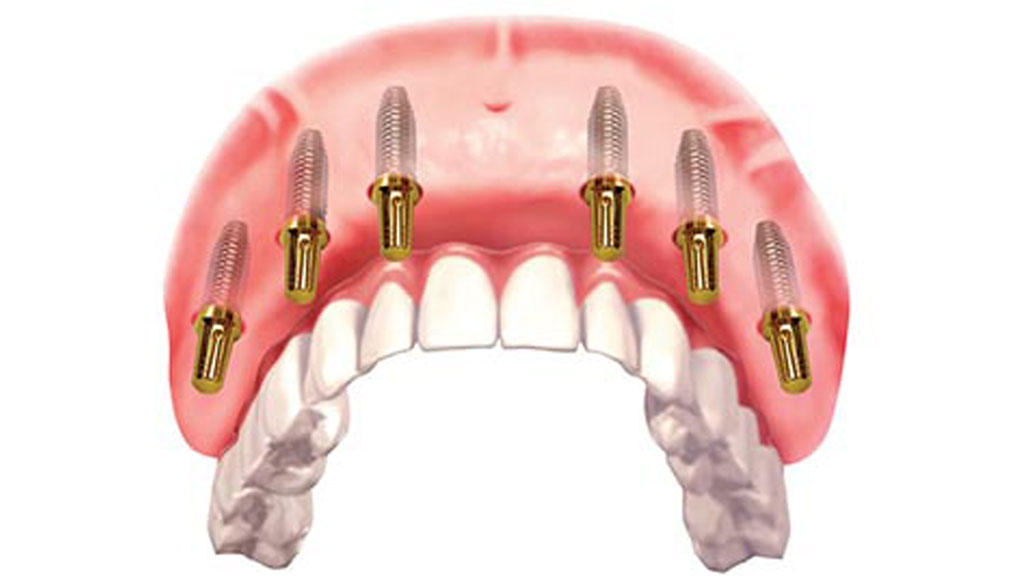 1. COMPLETELY FIXED PROSTHETIC SOLUTION
This treatment involves placing 6-8 implants per jaw. Semicircular 12-14-crown bridges are permanently cemented onto abutments.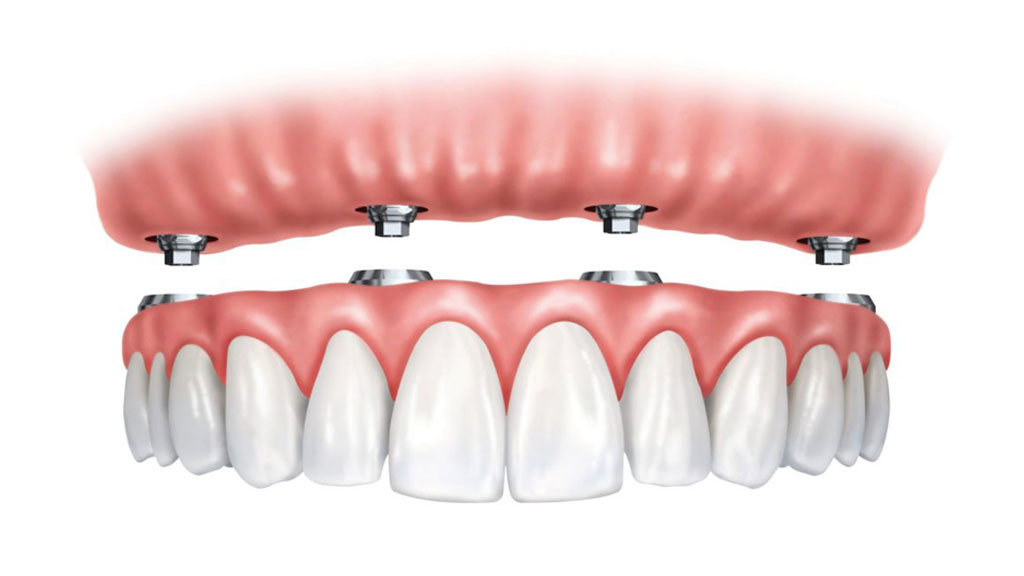 2. FIXED SCREW-RETAINED BRIDGE
The prosthetic restoration carried by 6-8 implants is not cemented, but retained using screws. This allows the bridge to be removed during dental checkups.
3. SEMI-FIXED SOLUTION
A reduced overdenture (in the upper jaw without palatal part) reinforced by biocompatible metal is placed onto implants, leaving it completely fixed in the mouth. However, it needs to be removed for cleaning.
4Smile Dental Center performs two types of semi-fixed implant treatments: