WHAT ARE DENTAL CROWNS?
Dental crowns are prosthetic restorations which are fixed (cemented) onto abutment teeth or implants in order to restore dental esthetics and function.
When Do We Use Dental Crowns?
1. When restoration using large fillings is esthetically and functionally inadequate
2. While restoring a tooth after endodontic treatment, which leaves it fragile, dehydrated and prone to cracking
3. In cases of unsatisfactory appearance of the natural tooth
4. In cases of tooth wear
METAL-CERAMIC CROWNS
They consist of a metal base fused to a crown made out of layered ceramics.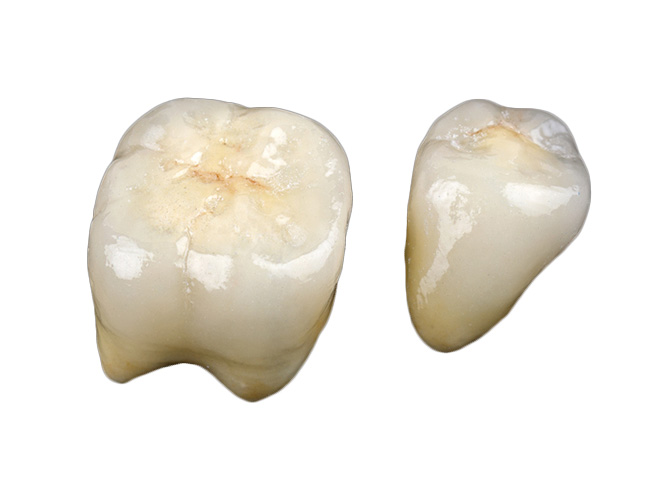 FULL CERAMIC CROWNS
They are made out of carved blocks of thick ceramics onto which thin porcelain layers are applied.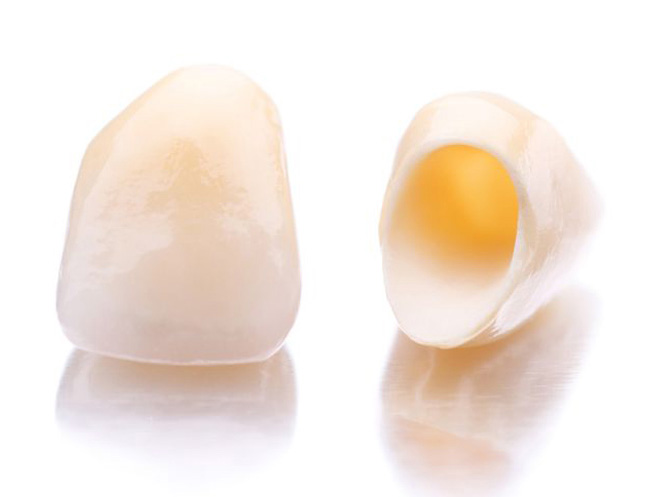 ZIRCONIA-CERAMIC CROWNS
They consist of a high-quality, solid zirconium-oxide base fused to a ceramic crown.