CERAMIC VENEERS – CREATING NATURALLY-LOOKING TEETH
Ceramic veneers are thin ceramic shells used to recreate the appearance of natural teeth. Their strength and durability are comparable to those of natural tooth enamel.
A step towards a perfect smile
4Smile Dental Center is your first step toward a perfect smile and first-class esthetics.
Our professional dental team brings you one step closer to a Hollywood smile. With the careful planning of each therapy phase, ceramic veneers could be the perfect solution for you.
They are made out of glass-ceramics, a highly translucent and natural-looking material. We can alter their shape, size, width and color.

We work with our patient to establish his/her therapy goals. We then take a dental impression for creating a WAX UP and temporarily fix the veneers into the patient's mouth (MOCK UP) to allow them to visualize their future smile more clearly.
If the patient is not satisfied and wishes to make modifications, it is possible to repeat the wax up and the mock up.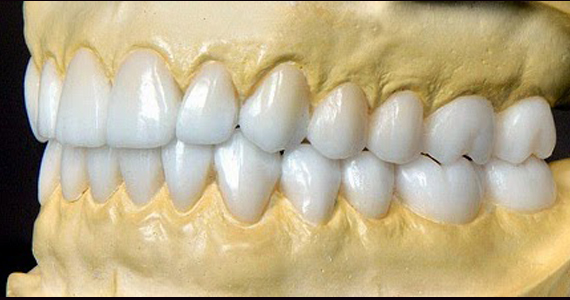 Wax up – a demonstration of veneer placement results on a plaster model using wax.
Once the patient is completely satisfied, we create permanent ceramic veneers.
There are 3 types of veneers:
Conventional – the front surface of the tooth is minimally reduced

Minimum-prep – only certain parts of the tooth's front surface are minimally reduced

Non-prep – placing veneers without tooth preparation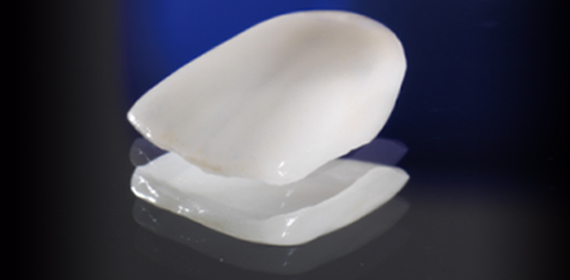 Veneers make your smile irresistible.
The teeth are reduced under local anesthesia. The dental impression is then sent to the laboratory, where the veneers are made.
After several try-ins, veneers are permanently cemented and the new smile is here!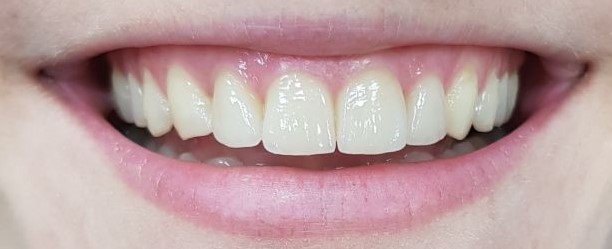 Ceramic veneers on 11, 12, 21 and 22 (upper front incisors)