RECENT NEWS
News and facts from Dental Center 4Smile
PrimarijusAntus
"How long does root canal therapy take?", or "How long does endodontic therapy take?" and generally, the duration of all dental treatments are the most common questions from our patients. In this week's blog ...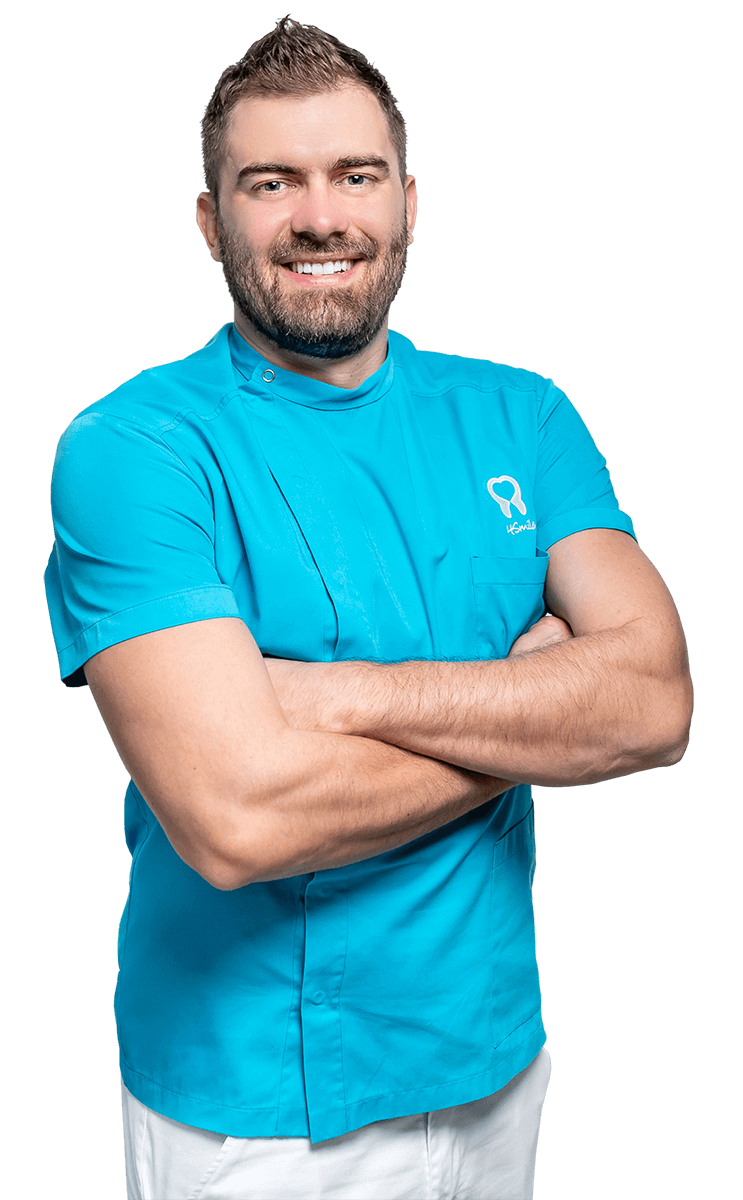 SERVICES WE PROVIDE
Everything you need – in one place.
WHAT OUR PATIENTS SAY ABOUT US.
Because that is most important.
The best dental center in Zagreb. Amazing crew and very good services. I recommend to everyone that needs dental center in Zagreb.

Oltion N. Beshiri


November 30, 2017

lz priloženog vidim da ste vrhunski tim..imam namijeru muza poslat kod vas da ima lijep osmijeh kad se nasmije sa svim zubima.a sad ima 3 u gornjoj vilici.a u donjoj ima više al se moraju svi sredit.l.pozdrav.super ste

Štefica Štefi Tomić


November 1, 2018

Uvijek pristojan i nasmiješen dr. Ivan olakšava moj dolazak k njemu, a njegovo znanje i sposobnosti čine moje zube zdravima. Svakome bih preporučio odlazak k njemu. :)

Valentino Valentaković


April 18, 2017

Vrhunska usluga i rezultati, dragi ljudi, ugodna atmosfera, sve pohvale i preporuke svima da odaberu Dental centar 4Smile. Dr. Antolković voli svoj posao, temeljit je i talentiran. Zubi s ispunom izgledaju kao da je nemaju a protetika je funkcionalna i prirodnog izgleda. Materijali koje zubar koristi su kvalitetni a cijene i načini plaćanja su pristupačni. Moja kćer (9) i ja sad jednostavno volimo ići zubaru! Sretne smo jer smo konačno, nakon dosta promjena zubara, pronašle najboljeg i možemo uživati u zdravim i lijepim zubima o kojima zajedno brinemo.

Irena Posavec


August 22, 2019

Profesionalni mladi tim s dr.Antolkovićem...uvijek ugodna i opuštena atmosfera,samo mogu pohvaliti i preporućiti. Ako bude potrebe doći ću ponovno🔝😊🦷🙋‍♀️

Ljiljana Ljiljana


February 13, 2020

Sve pohvale izuzetno profesionalnom timu. Idealni i puni strpljenja za djecu i odrasle koji se boje zubara �

Martinia Radović


May 30, 2018

Jelena Mrkovic


February 19, 2021