DENTAL IMPLANTOLOGY
Implantology is a field of dental medicine which focuses on dental implant placement.
WHAT ARE DENTAL IMPLANTS?
Dental implants implants are titanium components used to restore one or more tooth roots. They are made out of titanium, a biocompatible material which merges with the surrounding bone (osseointegration).
The process of osseointegration depends on numerous factors: the estimated period of merging is 2-6 months.
Dental implantology is a field of dental medicine which focuses on the surgical placement of dental implants into the upper or lower jaw bone.
Dental implant placement is a completely painless procedure performed under local anesthesia.
Modern dentistry considers implant placement the foundation to quality prosthetics, that is – the optimal solution for replacing one or more missing teeth.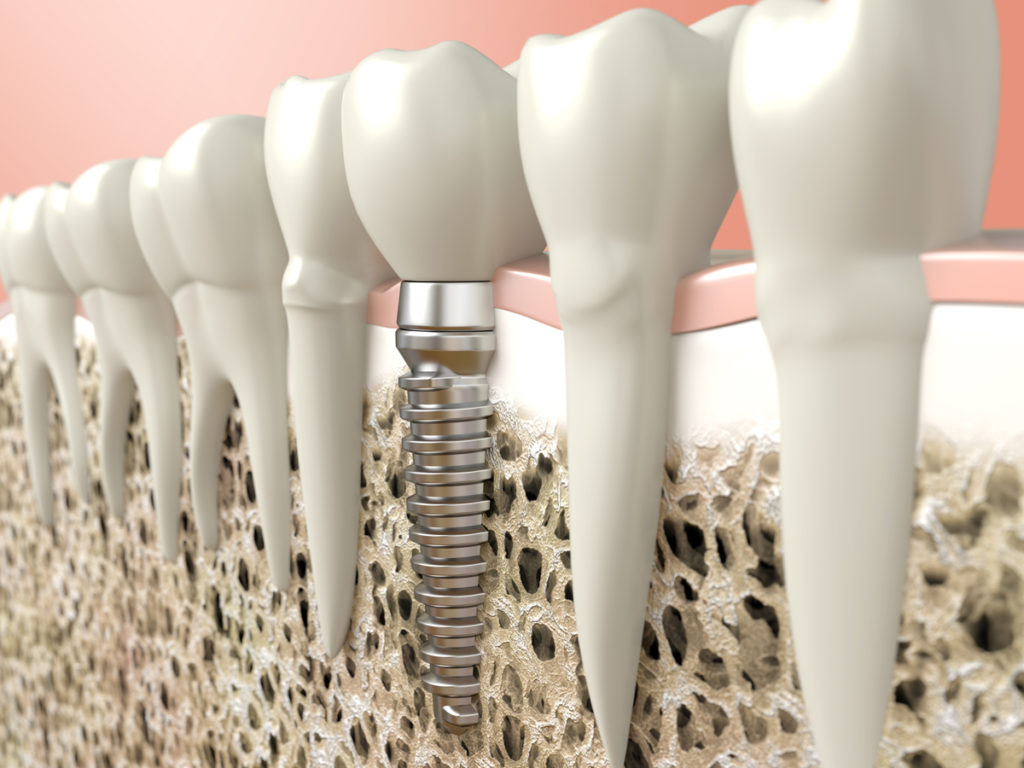 WHY CHOOSE DENTAL IMPLANTS?